Tieu Dao Bao Cu
Cu Bao added 2 new photos from December 20, 2013 at 3:00am — with Khiem Do and 18 others.
HÀNH TRÌNH CUỐI ĐÔNG
Bút ký về chuyến đi xuyên Việt năm 1988 đòi tự do sáng tác, tự do báo chí, tự do, dân chủ và đổi mới thực sự.
Nhà xuất bản Văn

...



Đọc tên này, thì lại nhớ đến Jane Fonda, và câu than của bà, tôi mang nỗi ân hận của tôi xuống mồ. Qua thế giới bên kia, tiếp tục ân hận
Không có lũ khốn này, có thể tình hình Miền Nam đổi khác.
Có vẻ như tên khốn này không biết ân hận là gì.
Viết văn, du Mỹ, làm đủ thứ chuyện nhơ bửn.
Phải 1 tên như tên già NN, cởi trần, bò ra nghĩa trang Ngụy, quỳ, lạy, nói lời xin lỗi, tay tôi đầy máu… Mít, có thể tình hình nước Mít sẽ khác.

Đòi tự do sáng tác? Viết như kít, viết làm khỉ gì?
Mà tại sao lại đòi? Thử hỏi, Vẹm đã từng "cho" cái gì chưa?
Cuộc chiến Mít, bây giờ rõ như ban ngày. Một bên là "thiện ý" của Mẽo, một bên là Cái Ác Ngàn Đời của Bắc Kít.
Đầu óc ngu dốt như tên này làm sao mà hiểu nổi những chuyện như vậy.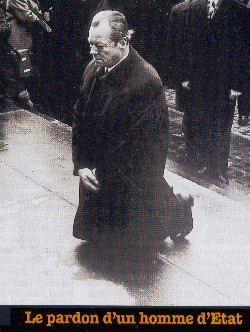 Phải có 1 tên làm điều này, mà phải 1 tên, tay đầy máu Ngụy, cha đẻ anh hùng Núp, thí dụ.
Lũ khốn này, phịa ra không biết bao nhiêu tội ác cho Ngụy, không chỉ trong văn chương, mà còn ở trong sách giáo khoa dạy con nít.