Kỷ niệm với nhà thơ.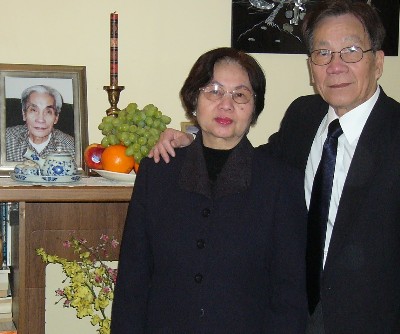 Having sampled two oceans as well as continents,
I feel that I know what the globe itself must feel: there's no where to go.
Elsewhere is nothing more than a far-flung strew
of stars, burning away.
Đã nếm trải hai đại dương cũng như hai lục địa
Tôi cảm thấy rằng, tôi biết được, chính trái đất này phải cảm nhận như thế nào:
Không có nơi nào để mà thoát cả.
Bất kỳ đâu đâu, có khác gì một chùm sao xa xăm tắt lịm dần.
Khi được hỏi ông nghĩ gì về những năm tháng tù đầy, Brodsky nói cuối cùng ông đã vui với nó. Ông vui với việc đi giầy ủng và làm việc trong một nông trại tập thể, vui với chuyện đào xới. Biết rằng mọi người suốt nước Nga hiện cũng đang đào xới "cứt đái", ông cảm thấy cái gọi là tình tự dân tộc, tình máu mủ.
Brodsky
Gánh cỏ trên vai thơ trong đầu
Trời chớm thu hạ muờng tượng hồng au
Tung hê cỏ vụn trên hồ vắng
Băm nát tình si đều nhịp dao.


[Yên Báy. Bắc Việt]
Thu 2014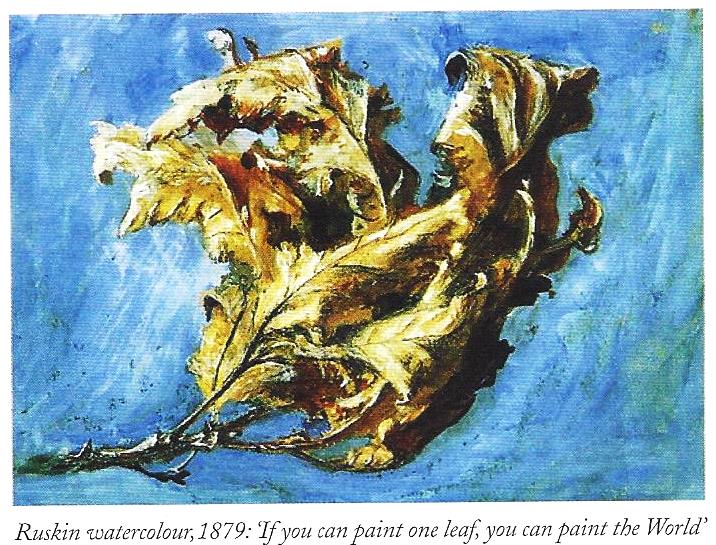 Comme la vie est lente
Et comme l'Espérance est violente (1)

How violently flowers fade.
How awfully slow life is.
Lá thu vàng mới hung bạo làm sao
Đời lừng khừng mới chán chường thế nào!
French, born 1947
I wander beneath the serenity
of the moon as it withdraws
its stars from the night. A shadow
goes with me in which I do not
know myself. Only these trees
nearest to me, the grass, the washed darkness
exist. A cry
of a night jar, the murmur of leaves.
Summer consents absently to the night.
January can give this grove
the appearance of a colonnade.
The fall of the leaves creates
a felicitous labyrinth, an architecture
to which only the light comes.
But you should not linger
in this metaphorical palace
old as language. Here are trees
all waiting to be named.
None looks like any other.
They will not consent to be reduced
To the mere concept of a forest


As long as the snow lights the winter
as long as the day alternates
with the night that pursues and flees it
as long as the streets fill with sounds
and as long as the Saint Lawrence flows between
its banks without waiting for anything
with Montreal passing upside down in
its mists I will be yours.
But we will pass like the snow
like the light and the darkness
with this city and its river
which will flow long after us
as though we had never been.
Translated by W.S. Merwin
Thơ Mỗi Ngày

No one is the homeland. Not even the rider
High in the dawn in the empty square,
Who guides a bronze steed through time,
Nor those others who look out from marble,
Nor those who squandered their martial ash
Over the plains of America
Or left a verse or an exploit
Or the memory of a life fulfilled
In the careful exercise of their duties.
No one is the homeland. Nor are the symbols.
No one is the homeland. Not even time
Laden with battles, swords, exile after exile,
And with the slow peopling of regions
Stretching into the dawn and the sunset,
And with faces growing older
In the darkening mirrors,
And with anonymous agonies endured
All night until daybreak,
And with the cobweb of rain
Over black gardens.
The homeland, friends, is a continuous act
As the world is continuous. (If the Eternal
Spectator were to cease for one instant
To dream us, the white sudden lightning
Of his oblivion would burn us up.)
No one is the homeland, but we should all
Be worthy of that ancient oath
Which those gentlemen swore-
To be something they didn't know, to be Argentines;
To be what they would be by virtue
Of the oath taken in that old house.
We are the future of those men,
The justification of those dead.
Our duty is the glorious burden
Bequeathed to our shadow by those shadows;
It is ours to save.
No one is the homeland-it is all of us.
May that clear, mysterious fire burn
Without ceasing, in my breast and yours.
[Translated by W. S. Merwin]

Chẳng ai là quê hương, đất mẹ, quê cha.
Ngay cả cái tên kỵ mã
Sừng sững trong rạng đông, trong cái ô vuông trống rỗng
Kẻ dẫn dắt con chiến mã đồng qua thời gian
Cũng không, là những kẻ từ mớ cẩm thạch, hoa cương nhìn ra
Cũng không, là những kẻ hoang phí tro than chiến trận của họ
Trên những cánh đồng Mỹ Châu
Hay để lại một câu thơ, hay một kỳ công
Hay hồi ức của một đời được hoàn tất
Bằng 1 thực thi kỹ lưỡng, những bổn phận của họ
Chẳng ai là quê nhà. Những biểu tượng cũng không.
Không ai là quê nhà. Ngay cả thời gian
Chất đầy những trận đánh, gươm đao, lưu vong tiếp theo lưu vong,
Và với những con người, trải dần qua những vùng, miền
Vươn tới rạng đông, vươn vào hoàng hôn
Và với những bộ mặt cằn cỗi dần, già dần
Trong những tấm gương tối dần
Và với những cơn hấp hối vô danh kéo dài
Và với lưới mưa đan
Trên những khu vườn đen
Quê nhà, bạn ơi, là một hành động liên tục
Như thế giới liên tục ( Giả như Tên Khán Giả Vĩnh Viễn ngưng 1 khoảnh khắc
Để mơ tưởng chúng ta, thì cái tia sáng bất thình lình trắng
Của niềm lãng quên của hắn ta, sẽ đốt cháy bùng chúng ta.)
Chẳng ai là nhà, nhưng tất cả chúng ta sẽ thật xứng đáng với lời thề xa xưa
Mà những tên phong lưu, tài tử phong nhã, đã từng thề -
Trở thành một điều gì chúng không biết, Trở thành… Ác hen ti na.

Deep voices beg insistently for mercy
and have no self-defense
beyond their own glorious singing-though no one
is here, just a disc spinning
swiftly and invisibly.
One soloist recalls the voice
of Joseph Brodsky reciting his poems
before Americans, unconvinced
by any sort of resurrection,
but glad that somebody believed.
It's enough-or so we think-
that someone believes for us.
Low voices still sing.
Have mercy on us.
Have mercy on me too,
unseen Lord.
Adam Zagajewski: Eternal Enemy

Những giọng sâu, không tự vệ, cầu nài khoan dung
Quá tiếng hát chiến thắng của chính họ - Mặc dù,
Chẳng có ai ở đây
Chỉ là cái dĩa quay nhẹ nhàng, vô hình.
Một giọng đơn, làm nhớ giọng nhà thơ Joseph Brodsky
Đọc thơ của ông
Trước đám Mẽo, đếch tin tưởng
Bất cứ thứ gì được gọi là tái sinh
Nhưng hài lòng, khi có một ai đó, tin.
Vậy là OK rồi – thì chúng ta cứ nghĩ như thế cho tiện việc sổ sách
Rằng có kẻ nào đó tin giùm cho chúng ta
Những giọng thấp vưỡn hát
Hãy rủ lòng khoan dung lên chúng tớ
Hãy rủ lòng khoan dung
Lên cả Gấu Cà Chớn nữa nhé,
Ui, những bạn bè Ky Tô của Gấu!
Ui, Chúa Ky Tô chẳng ai nhìn thấy!

First you take the world's whole weight on yourself
and make it light, bearable.
Toss it on your shoulders
like a backpack and take to the road.
Best at evening, in the spring, when
trees breathe peacefully and the night promises
to be fine, in the garden elm branches crackle.
The whole weight? Blood and ugliness? Can't be done.
A taste of bitterness always stays in the mouth
and the contagious despair of the old woman
you saw yesterday in the tram.
Why lie? Rapture, after all,
lives only in imagination and quickly vanishes.
Improvisation-always just improvisation,
we know nothing else, small or large-
in music, when the jazz trumpet weeps gaily,
or when you look at a white sheet of paper
or also when you flee
from sorrow and open a favorite book of poems,
the telephone usually rings right then
and someone asks, would you consider, sir or ma'am,
our latest models? No, thank you.
Grayness and monotony remain; mourning
that the finest elegy can't heal.
Perhaps, though, there are hidden things before us
and in them sorrow blends with enthusiasm,
always, daily, like the birth of dawn
on the seashore, or no, hold on,
like the happy laughter of the two little altar boys
in white surplices, on the corner of Jan and Mark,
remember?
Adam Zagajewski: Unseen Hand

Trước hết, bạn để trọn sức nặng của thế giới lên chính bạn
Và làm cho nó nhẹ, chịu đựng được
Quẳng nó lên vai bạn
Như cái túi và lên đường
Tốt nhất là vào buổi chiều, mùa xuân, khi
Cây thở bình an và đêm hứa hẹn rằng thì là
OK, có thể hơn OK nữa đấy, ở ngoài vườn, cành lá lách tách, lách tách.
Trọn sức nặng? Máu và sự xấu xí? Hơi bị khó đấy, không nổi đâu.
Một tí mùi vị của cay đắng luôn đọng ở miệng
Và cái nỗi chán ngán gây lây, làm nhiễm
Của bà già bạn gặp hôm qua, trên xe điện
Tại sao phải nói dối cơ chứ? Nỗi mê ly, sảng khoái, cái cực bảnh, nói cho cùng
Thì chuồn nhanh lắm
Và luôn cư ngụ ở miền tưởng tượng.
Ứng tác – Luôn luôn chỉ là ứng tác
Chúng ta đâu biết gì hơn, nhỏ hay lớn –
Trong âm nhạc, khi cây kèn Jazz khóc vui,
Hay là khi bạn nhìn tờ giấy trắng
Hay là khi bạn bỏ chạy
Khỏi nỗi buồn và mở ra 1 tập thơ
Điện thoại bèn reo, đúng vào lúc đó
Và một người nào đó nói, nè, có kiểu xịp mới tinh nè, có tính coi không?
Không, cám ơn bà!
Xám xịt và buồn tênh dài dài 1 điệu, cứ còn hoài,
Than thở rằng
Bi khúc bảnh nhất thì cũng không thể nào chữa lành.
Có lẽ, tuy nhiên có những điều ẩn giấu trước chúng ta
Và trong chúng, nỗi buồn dính lẹo với hào hứng
Luôn luôn, hàng ngày, như rạng đông nở ra
Ở bờ biển, hay là, không, chờ chút, giữ máy
Như tiếng cười hạnh phúc của hai chú bé giúp lễ
Trong áo tế thụng, trắng, ở góc Jan và Mark,
Nhớ chứ?